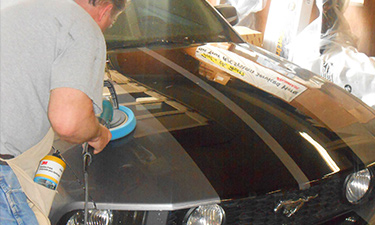 We Pride Ourselves In Our Knowledge Of Collision Repair And Auto Body Services To Get Your Vehicle Back On The Road.
At Owensville Auto Body Inc. our trusted technicians have years of experience on handling any auto repair and maintenance service for your vehicle.
Located in Owensville, IN, our state-of-the-art body shop is ready to serve all your auto body repair and collision repair needs.
We understand that your vehicle is a major investment and that you work hard to keep it in good condition.
Getting into an accident is the last thing that anybody wants to have happen to their vehicle. It causes a lot of stress and getting it restored to pre-accident condition can be a huge hassle. Don't let that happen to you. Bring your car to us, we will take the hassle out of getting your car restored for you.